Happy Asian American Pacific Islander Heritage Month!! Did you know that it was originally named Asian/Pacific American Heritage Month back in 1990 and later renamed in 2009? Facts.
"The effort to officially recognize Asian American and Pacific Islander contributions to the United States began in the late 1970s, and took over 10 years to make it a permanent month-long celebration." Origins of AAPI Heritage Month (History.com)
There are many reasons and many ways to celebrate, but one that anyone and everyone can do is intentionally support Asian American Pacific Islander (AAPI) artists, creators, and writers, and shop AAPI brands and businesses. The best part is you can do this all year long, and you can show love to their social media anytime.
Last year I posted lists of Asian American brands to support, Asian American beauty brands, and a list of Hawaiian brands as well. This year I'd like to add a short list of new (to me) Asian American small businesses, many of which are also female founded and woman owned!
This list was carefully curated to showcase quality brands that are consciously created for people and the planet. It just happens to be a bonus that they're all AAPI brands so that whenever we support them, we're elevating Asian American Pacific Islanders and female entrepreneurs too!
okko
Okko, which stands for "Our Kind of Knockout," is a slow-fashion and conscious brand founded by Phoebe Kunitomi. While the core of her philosophy is based on minimalism, you don't have to be a minimalist to recognize the high quality comfort of the body wear products, which currently include bras, briefs, thongs, socks, and reusable nipple covers, all available in a variety of sizes and neutral colors to suit different skin tones and body types.
I received a set and will be writing a longer piece soon. (Spoiler alert: I love it and am now a brand ambassador!)
Website: loveokko.co (use my code "KIANA23" for a 10% discount!)
Instagram: okko.co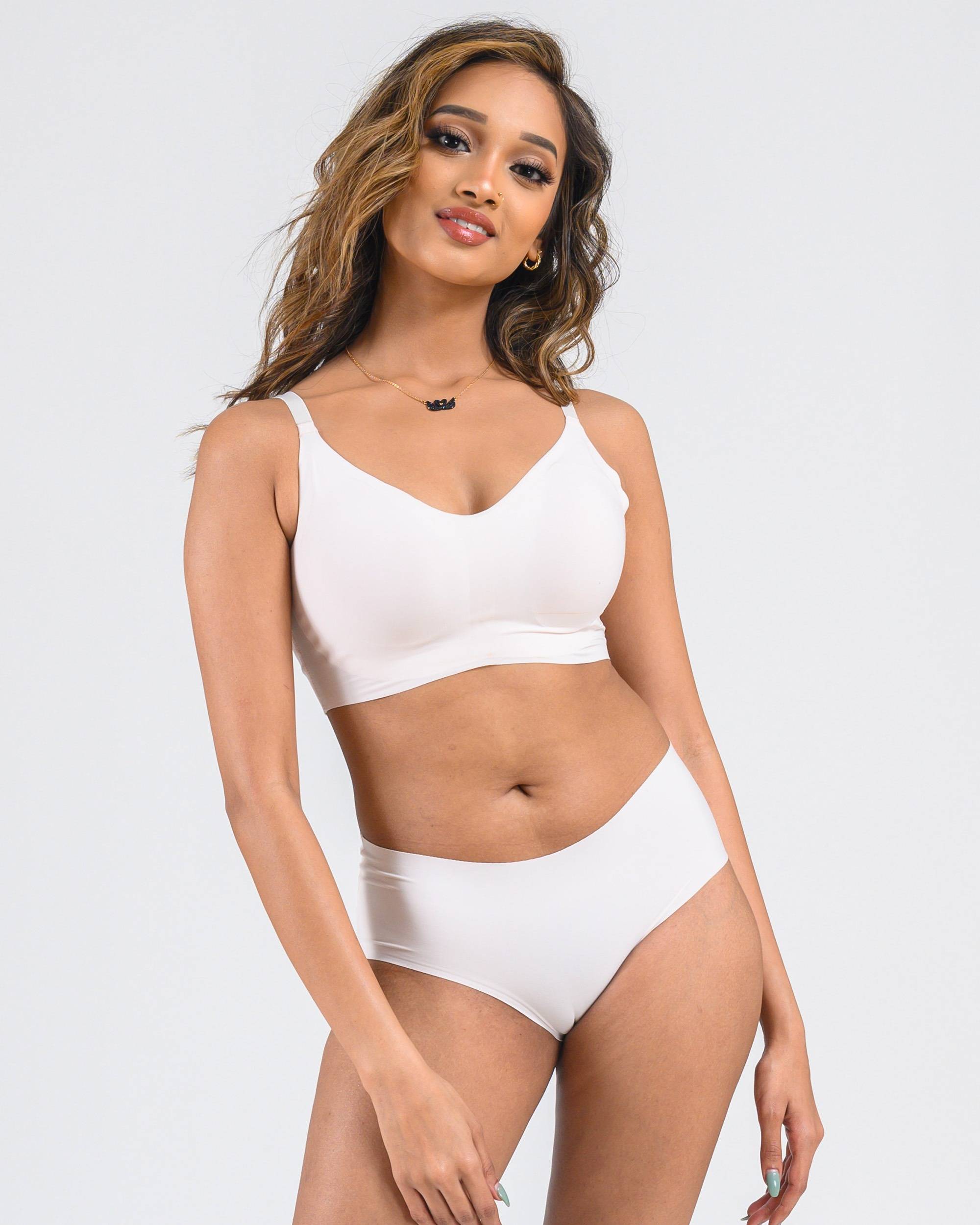 Dewy Monday
This cruelty-free L.A. based brand of natural body care products and artisan soaps offers hand-crafted products made with plant-based ingredients, as well as minimal and recyclable packaging. I had the pleasure of meeting creator Duwie herself and seeing all of the goods at a recent pop-up event.
Website: dewymonday.com
Instagram: dewymonday
Aerangis
Pronounced "Air-ANG-giss," this line of luxury candles was named for the white, star-shaped orchid and has been featured in many magazines, including Marie Claire and Martha Steward.
"I founded Aerangis, not just to relive my own cherished memories through scent, but to help others use fragrance to tell their own stories." -Alicia Tsai, Founder
Website: aerangis.com
Instagram: aerangisny
Petite Studio NYC
This slow fashion brand was founded by Jenny Wang, in response to difficulty finding pieces that fit her small size. Not only is each piece designed for petite frames but also with sustainability and ethical approach in mind.
Website: petitestudionyc.com
Instagram: petitestudionyc
Silk and Sonder
Founder Meha Agrawal created this self-care platform and community to help people "find compassion, clarity, creativity, and connection in their daily lives." It is a subscription-based service that includes a guided journal and mobile app integration to improve well-being.
Website: silkandsonder.com
Instagram: silkandsonder
Tell me what are some of your favorite Asian American Pacific Islander brands? Are they woman-owned and small businesses? Let me know in the comments!